Carrboro Century Center
Information about the Carrboro Century Center


Carrboro Century Center
100 N. Greensboro St.
Carrboro, North Carolina 27510
(parking info)
(driving directions)




The Carrboro Century Center in downtown Carrboro, located on N. Greensboro St., between Weaver St. and Main St, opened its doors Saturday March 10, 2001. The Center is home to the Recreation and Parks Department. Community events sponsored by a variety of area organizations, recreational classes, town-sponsored events and programs, and art exhibits are regularly held at the Carrboro Century Center.

The Carrboro Poetry Festival will be held in the Carrboro Century Center in Century Hall.



Century Hall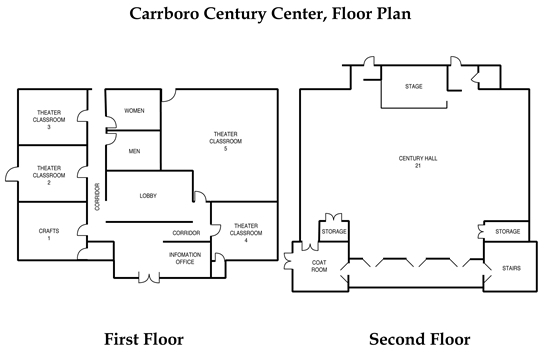 Century Center Floor Plan
---
Carrboro Poetry Festival
http://www.carrboropoetryfestival.org/staticpages/index.php?page=20040313200955916
()